Fresh Spices Proudly Presents Chefs Beyond Home-2023 (Season-3) an initiative by Pop of Color Ltd: Celebrating Women's Culinary Excellence.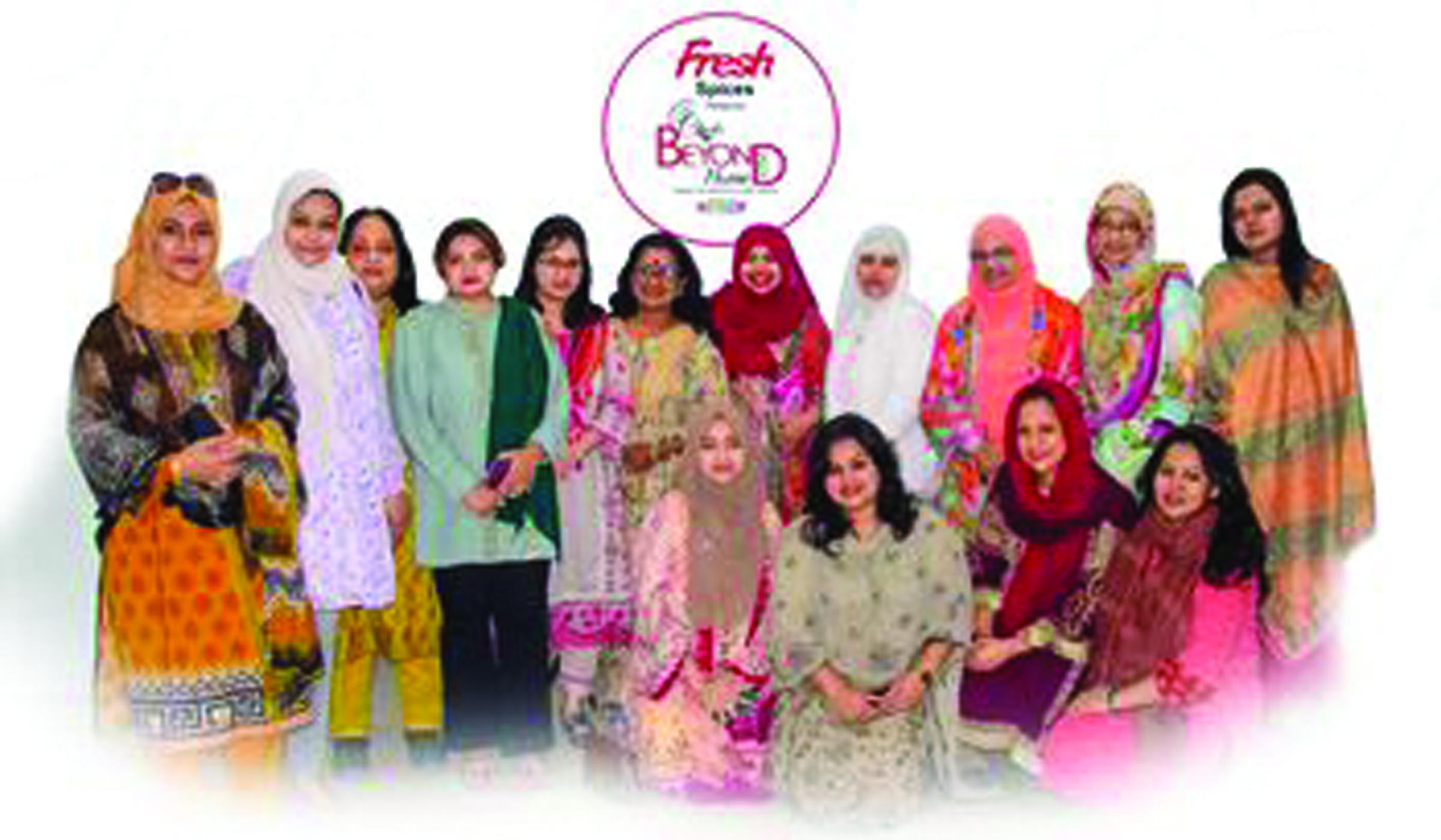 DOT Desk: Pop of Color Ltd. is thrilled to announce the third edition of Chefs Beyond Home-2023, a remarkable initiative aimed at empowering women in the culinary world. As an organization dedicated to women's socio-economic development and empowerment, Pop of Color Ltd. has been working tirelessly since 2014 to increase social awareness, improve women's lifestyles, and advocate for women's rights, press release.
Chefs Beyond Home is one of the initiatives undertaken by Pop of Color Ltd., with the goal of supporting the success of women in the culinary arts, press release. Taking place on May 26th and 27th, 2023, at Midas Centre, Dhanmondi 27, this grand event will feature the participation of 20 talented culinary artists. Join us in celebrating the exceptional culinary talents of these remarkable women: Tripti Catering, The Cuisinière, Glacé, Bake n Take, Sweet Smell from Tania's Kitchen, Peari's Kitchen, Bake and Take, Mayer Haater Achar, Rosui Ghorer Golpo, Diners, Nimmi's Cakery Bite, Bakes and Tarts, She Bakes, Mummy's Magic Hand, Mamma's Kitchen, Flavors by Fabiha, Mridul's Kitchen, Delicacies by Eva, Gourmet Bliss by Shahreen, Golpo Bari. There participants will get appreciation for their contribution. Chefs beyond home will give awards to the participants in five categories- The Impact Maker, The Rising Star, The Aesthete,The Ingenious, The Conqueror. We are grateful to our esteemed sponsors whose support has made Chefs Beyond Home-2023 possible: Title Sponsor: Fresh Spices, Beverage Partner: Super Fresh Drinking Water, Hygiene Partner: Fresh Tissue, Invitation Partner: Kaaruj Bangladesh and Tripti Catering, Nutrition Partner: Shakti Plus, In-association Partners: Pop of Hope Foundation, Pop of Secret, Pop of Flavors, Creative Partner: Poc's Creative Hive, Media Partners: Channel i and Haal Fashion, Skill Development Partner: Oikko SME Digital Institute, Radio Partner: Radio yesterday, Program Partner: Goti, Digital Broadcast Partner: Uddoktabarta, Strategic Partner: Munir Hassan Prothom-alo, Logistics Partner: e-Courier, Photography Partner: The Wedding Tales, Magazine Partner: Canvas
Chefs Beyond Home-2023 will be a food feast for the senses, with live cooking demonstrations, a henna corner, a quiz competition, a raffle draw, and a variety of exciting events throughout the day. Attendees will also be treated to captivating musical performances by Shahid from Durbeen band. The event promises to be a celebration of women's culinary prowess, fostering inspiration and empowerment. Join us at Chefs Beyond Home-2023 (Season-3) as we celebrate the exceptional culinary talents of these remarkable women. Prepare to be enchanted by the flavors, creativity, and passion on display, as we embrace the spirit of empowerment and support the remarkable journey of these culinary artists.